Luigi Gamberale was a professor, writer, principal and translator, born in Agnone in the first half of the nineteenth century, a particularly significant period for the culture of upper Molise. Discover this moment of history together with the eclectic figure of Gamberale and the initiatives of the Centro Studi Alto Molise.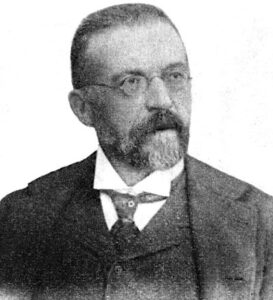 Luigi Gamberale was born in 1840 in Agnone, where he trained under the guidance of Baldassarre Labanca, philosopher and professor of the history of Christianity. He graduated in literature in 1863 at the University of Naples and he soon embarked on a brilliant career as a teacher in various regions of Italy. In 1891 Gamberale became principal of the high school in Lucera, bringing significant innovations to the school system by promoting informal contacts between students and teachers, sports and workshops. In 1896 he was then appointed member of the Higher Council of Public Education.
The eclectic figure of Luigi Gamberale restores value to Molise thanks to the innovative action in the didactic field and the related pedagogical writings published throughout his life; of particular interest is "Il mio libro paesano. Ricordi di maestri e scuole agnonesiˮ published in Agnone in 1915. The work sheds light on a particularly fruitful period for the high Molise from a cultural point of view, also thanks to the role of Casa Lucci, a kind of private gymnasium run by three enlightened priests.
Gamberale was also one of the first Italian intellectuals to translate English works; he translated many works in Italian including "A Last Confessionˮ, a short story by Dante Gabriel Rossetti, several Elizabethan tragedies, the works of George Bernard Shaw  and for the first time Walt Whitman poetry collection "Leaves of Grassˮ. His papers are kept at the Municipal Library of Agnone and his works are also rediscovered thanks to the work of the Centro Studi Alto Molise Luigi Gamberale, which over the years has promoted significant events for the area: among these the comparative reading of "Leaves of Grassˮ and that of his collection of educational tales "Il Tronino d'oroˮ.
Silvia Di Menna