The best jazz music animates the summer evenings of nine villages of Molise in the province of Campobasso. Until August 24th 2019 the Borgo in Jazz Festival offers the best of contemporary jazz music.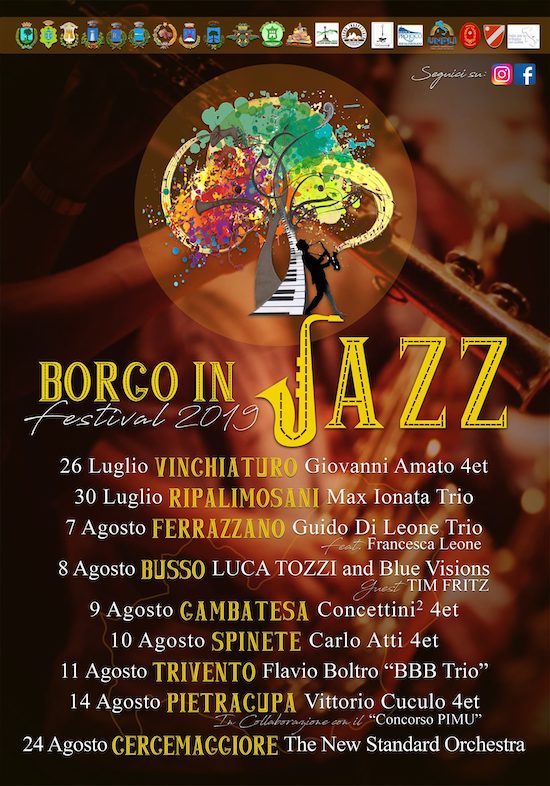 Enhancing and revitalizing the small and wonderful villages of Molise through music: this is the intent of 'Borgo in Jazz', a music festival that was born 5 years ago from an idea of Nicola Concettini, artistic director of the event and jazz musician of Molise origin.10
This year there are nine villages that will host notable national and international artists, all in the province of Campobasso: Vinchiaturo, Ripalimosani, Ferrazzano, Busso, Gambatesa, Spinete, Trivento, Pietracupa, Cercemaggiore.
Don't miss the latest events. It is an unmissable opportunity to listen to good jazz music, in marvelous squares or in enchanting castles (see the Castle of Gambatesa) and, moreover, with free access.
Info su: Borgo in Jazz Festival
Brunella Muttillo