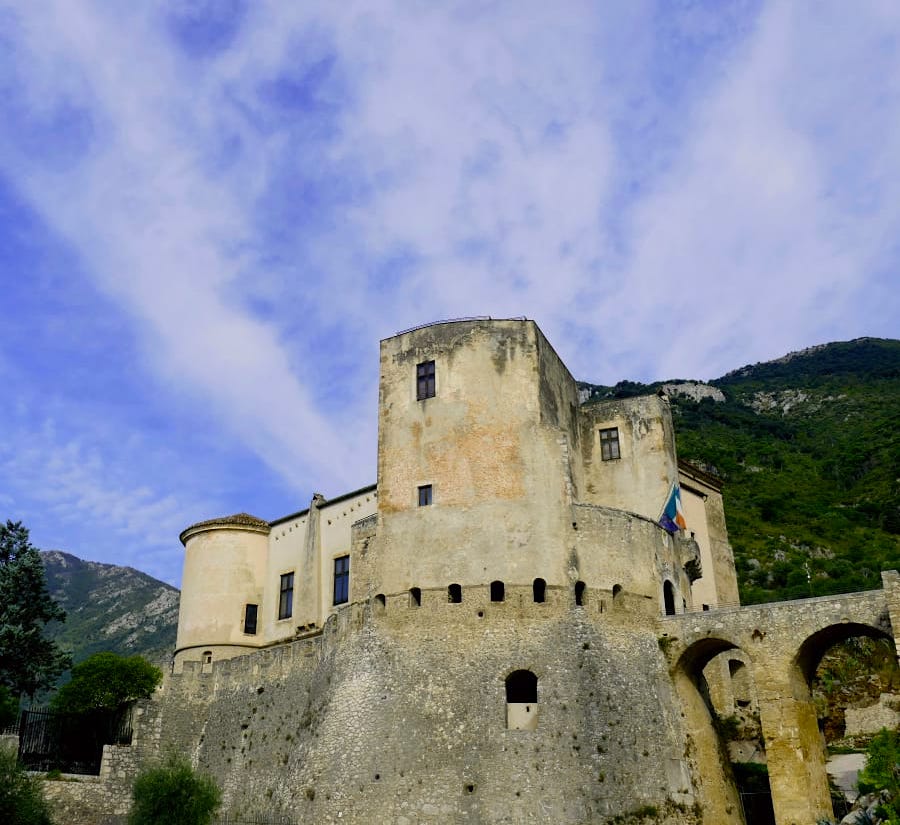 In Venafro, about twenty kilometers from Isernia, stands the Pandone castle which also houses the National Museum of Molise.
The origins of the castle are attributable to the Lombard period, with a series of extensions and transformations that culminate in the sixteenth century when the Pandone family transformed the structure into a real mansion, with the construction of the loggia, the garden, the moat and an original pictorial cycle.
Entering the main floor, you will find an extraordinary cycle of frescoes depicting a collection of horses, made in light relief and full-size, which will amaze you with realism and accuracy. Focus on the details of the original annotations: you can read not only the name of each horse but also the names of the donors.
Finally, go to the second floor. Here you will find a splendid display of frescoes, sculptures, canvases, prints and drawings, a dense excursus of the art of Molise that spans from early Christian age to modern age. There are many masterpieces on show, however we recommend a real gem: the alabaster polyptych of the fifteenth century, finely crafted in relief, one of the rare examples in Italy of polyptych of English production, still intact and well preserved.