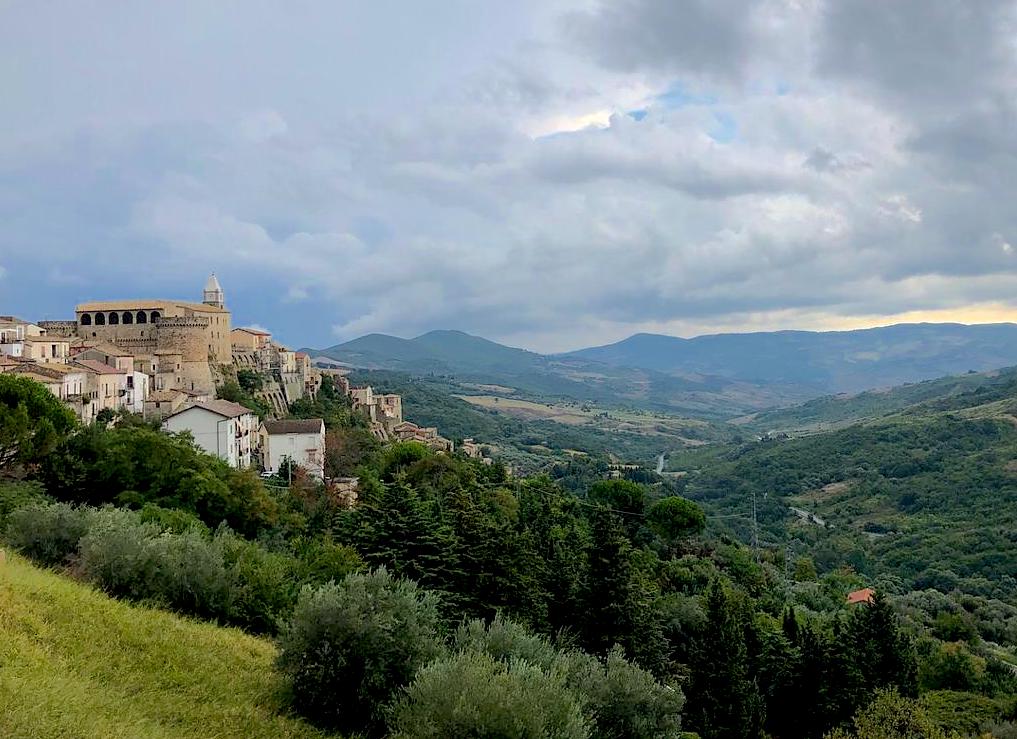 Halfway between Termoli and Campobasso, just over 500 meters above sea level, rises the small village of Civitacampomarano. The pride of the village is the imposing Angevin castle, which stands proudly on a ridge of sandstone that dominates the plain below.
The oldest structure dates back to the Norman domination (12th century) but has undergone many transformations over the centuries. In the fifteenth century it assumed its current conformation.
The imposing castle has a quadrangular plan with three cylindrical crenellated towers with a shoe base. The entrance is via a staircase leading to a portal of the fifteenth century in Catalan-Aragonese style.
Focus your attention on the emblem above the portal that represents a griffin (or dragon) holding two inverted lilies. The emblem is the symbol of the defeat inflicted by the Aragonese (represented by the griffin) on the Angevine rivals (represented by the lilies) for the conquest of the Kingdom of Naples.
From the large internal courtyard you can access, through a small staircase, to the main floor with rooms that only in a small part maintain the original pictorial decoration but almost nothing of the original furnishings. On the lower floors there are the prisons, the stables, the warehouses and the granary. The connection between the castle and the inhabited center was ensured by a drawbridge over the moat, which today is filled and buried.