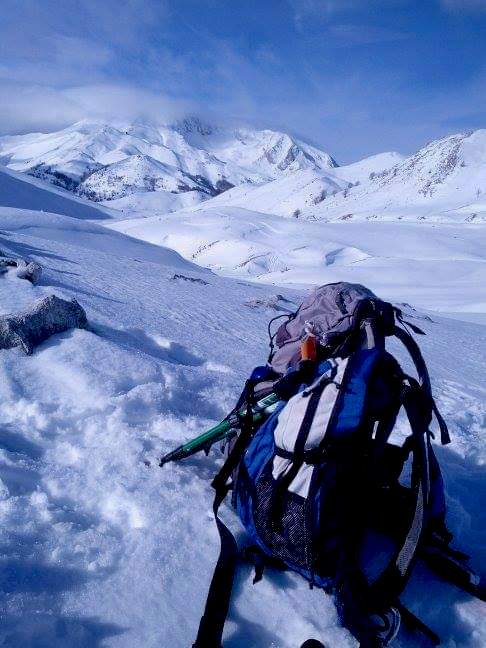 Molise primarily impresses with its still relatively untouched and natural landscape. If you are near Campobasso, we recommend a trip on the Matese massif and a nature walk in the WWF oasis of Guardiaregia and Campochiaro, that extends over 3000 hectares on the eastern side of the Matese.
The Matese massif represents one of the most important mountain groups of the southern Apennines, which marks the watershed between Molise and Campania, with peaks that slightly exceed 2000 meters above sea level.
A landscape of indescribable beauty will open up before your eyes: plains surrounded by forests of oaks, firs, beeches, chestnuts, birches, junipers and holm oaks; spectacular karstic phenomena, such as the gorges of the Quirino torrent, the San Nicola waterfall (with a jump of about 100 m) or the abyss of 'Pozzo della Neve', the fourth Italian deepest abyss (1048 m).
You can see birds of prey in flight or very rare species of amphibians, like the spectacled salamander (symbol of the Oasis). It is worth visiting in any season, but the spring blooms and the explosion of autumn colors will leave you breathless.
In winter, however, we recommend the ski resort of Campitello Matese which has about 40 km of slopes for alpine skiing between 1450 and 1900 meters of altitude.