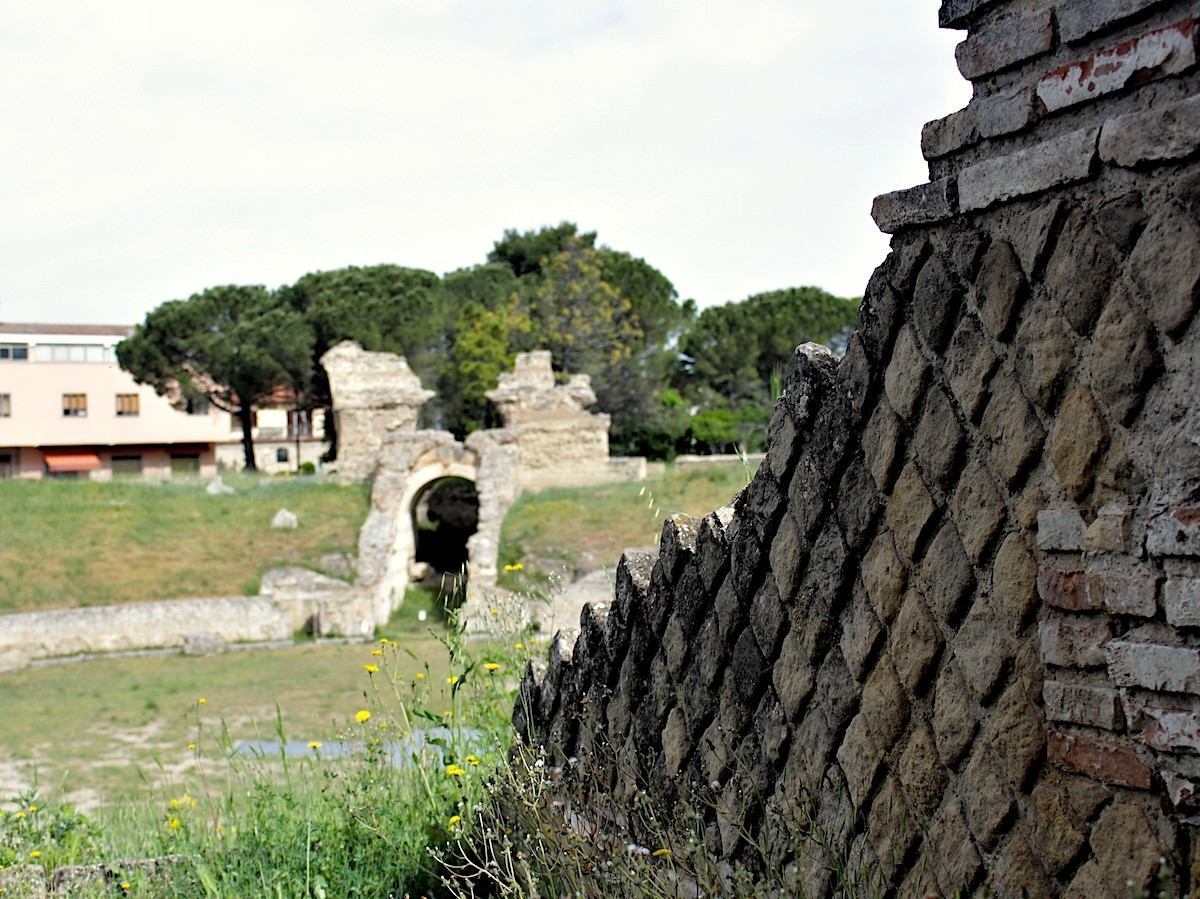 On the gentle hills that slightly slope down to the coast, just under 30 kilometers from Termoli, we recommend you visit Larino, a small town rich in history and archeology. Larino was an important Samnite and later Roman center.
Of the Roman Larino, which stood about a kilometer away from the current town center, you can see the remains of the forum, the thermal buildings, a temple and various houses full of beautiful mosaics; however, the most impressive building is the amphitheater. Built during the Flavian dynasty (1st century AD), the amphitheater has the characteristic elliptical shape, with four doors at the ends of the main axes; it could accommodate up to 18,000 spectators.
In the early Middle Ages, for defensive reasons, the population moved from the valley settlement to safer and more strategic places, on a tufaceous spur, where the present historical center rises.
In the historic center, you should visit the Romanesque Cathedral with Gothic influences (XIII century) and the ducal palace, built between the 12th and 13th centuries by the Normans.
The ducal palace deserves a visit not only for its artistic and architectural value but also because it houses, in the civic museum, an extraordinary collection of finds collected in the surrounding territory, among which stand out  precious polychrome mosaics of the Roman era.