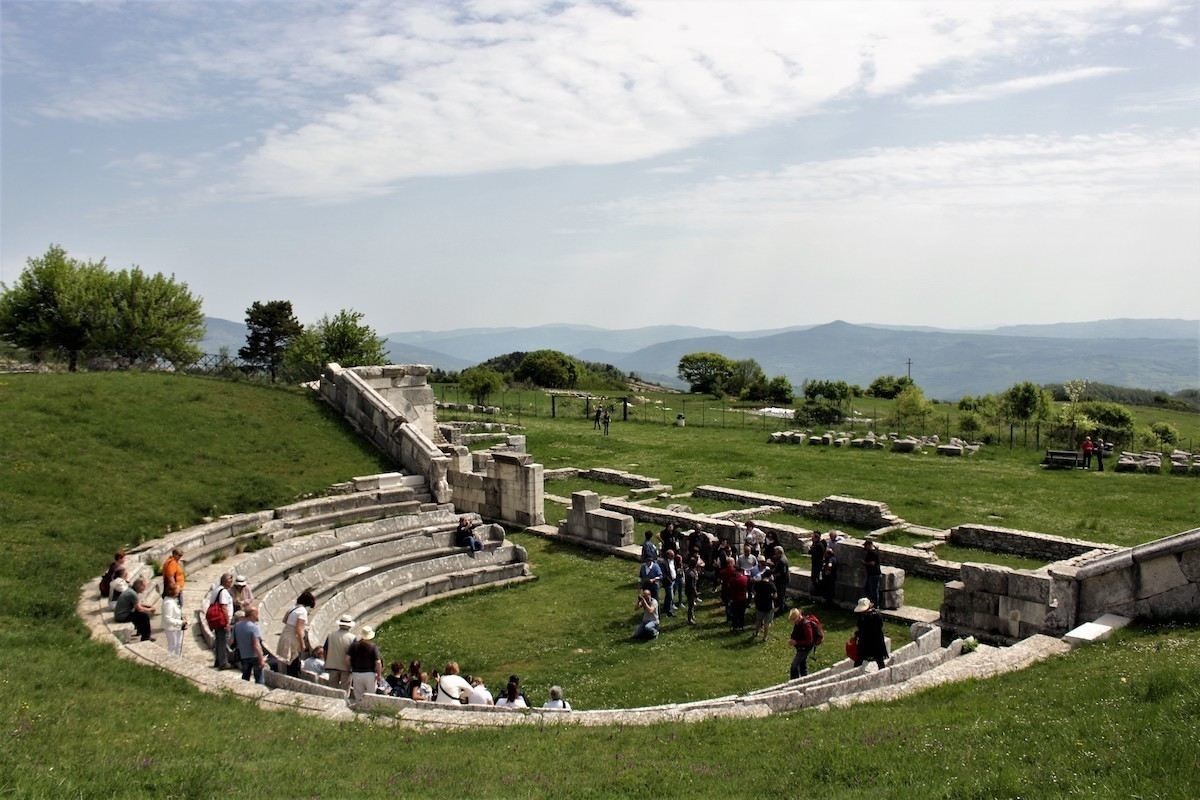 The archaeological area of Pietrabbondante represents, without doubt, the most important and significant evidence of the Samnites, the Italic population that, at the end of the fourth century, challenged Rome for the hegemony in the central-southern territory of the peninsula. This is the federal sanctuary of all the Samnite tribes, frequented since the 5th century BC up to the III-IV century AD.
Thanks to the natural slope of the area, you can catch the emergence of the ruins in all their beauty and majesty. In a naturalistic context of exceptional beauty, at about 1000 meters height, the archaeological excavations have brought to light ruins that will leave you breathless: numerous temples from different eras; a theater that has also functioned as the seat of the Samnites senate; various public buildings with different functions including, for example, the treasury; and countless votive and artistic finds that shed light on the Samnite culture.
Take it easy, walk around the area without haste and enjoy the pleasure of discovering this authentic archaeological rarity. Your attention will be captured by the theater, perfectly preserved and still used for theater performances. In line with the temple above, the theater was built by constructing an embankment contained in mighty polygonal walls. Take some time to relax on the theater's anatomic seats and enjoy the panoramic view and the magic of this place.