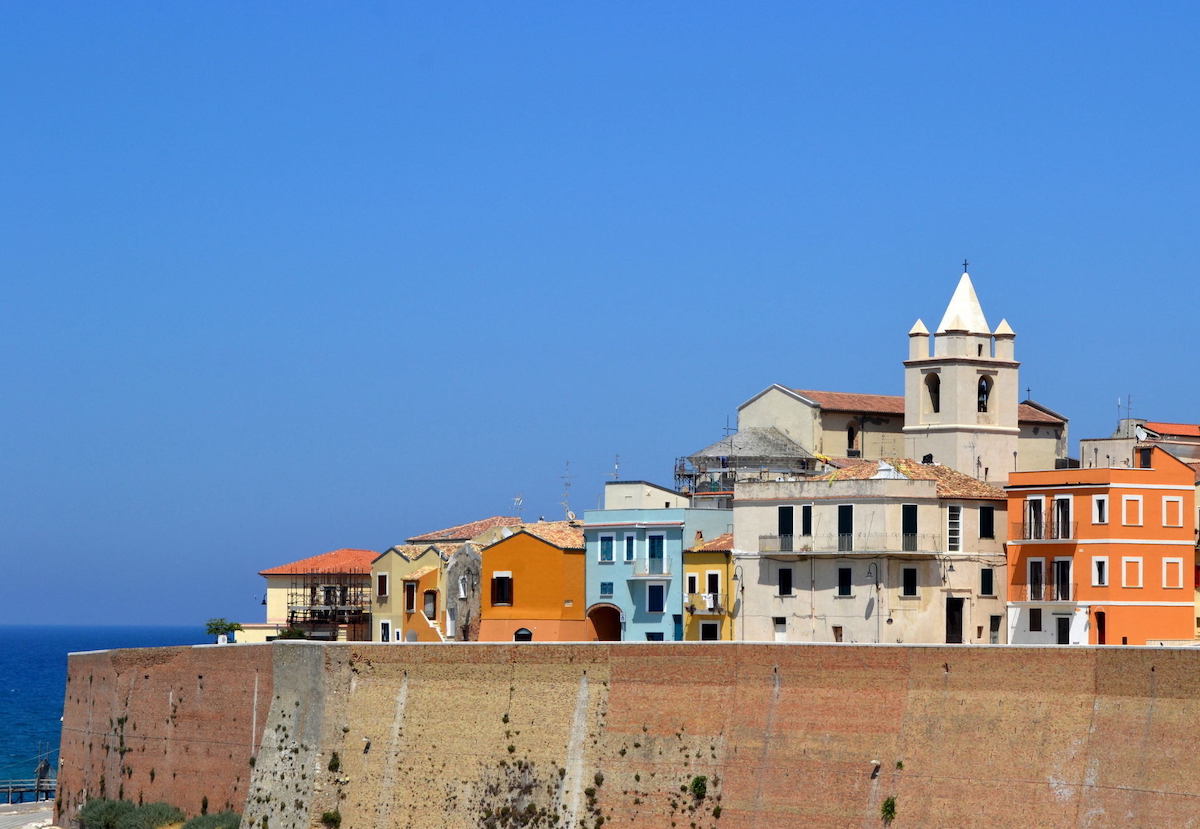 Termoli is the main town on the Molise coast. The low coast, the clean sea, its wide beaches (both free and equipped), the daily connections with the Tremiti islands and an extraordinary gastronomy, make it the tourist destination par excellence in the summer.
Do not be fooled by the common aspect of the modern city. In it lies a real jewel: the ancient medieval village that stands on a small promontory on the sea. Here you can breathe the air of a typical seaside village with low white and colored houses that abound with flowers, narrow paved streets that open up on charming little squares or let the blue of the sea glimpse. Lose yourself in its alleyways and try to cross the narrowest of them, Rejecelle, which, with only 41 cm in width, holds the record of the narrowest alley in Italy.
At the same time, however, there are signs of a past monumentality: to defend the village, along the walls, stands the majestic and imposing Svevo castle, the symbol of the city and, in the heart of the historic center, the Cathedral of San Basso, a marvelous example of Apulian Romanesque.
From the top of the walls you can enjoy a wonderful view of the coast, with a trabucco that fiercely resists the whims of the sea.
In the summer do not miss the Castle Fire, a marvelous firework show that recalls the looting and burning of the village by the Turks in 1566.